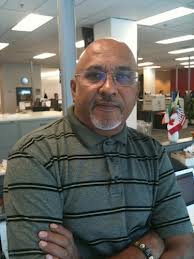 Tom Godfrey
President,
Toronto News Wire Services
You no longer require a big advertising budget to get favourable Press coverage in this age of the Internet and the hundreds of Websites searching for free content.
One call today will help you to promote your agency, service or event in the community to help raise your profile and make it easier to generate traffic and funds.
My team and I have 30-years of daily journalism experience and hundreds of contacts in the Toronto Media Industry and can provide affordable communication strategies that will help your firm exceed.
For a low fee, you can get professionally-crafted Press Releases sent directly to the Newsrooms of the major Web, TV and newspapers in Toronto and across the country. You can even customize your coverage areas for results.
We can write and provide informative and newsy content for your Website to update programs or services to help attract viewers. We will even attend your event and take still photos or videos for releases or to be posted on Websites
Your release is widely distributed through our Network of more than 250 journalists, editors and Media Outlets in Toronto, the GTA and Border Cities.
YOU GET RESULTS!
Email: torontowire@gmail.com
Telephone: 416-251-7329 or 647-739-2235
Godfrey is a highly-respected former Investigative Reporter for the Toronto Sun and Sun Media. He now freelances for Metro News, Now Magazine, Share News and the Etobicoke Guardian. He is a winner of four awards for outstanding reporting, including one from the Toronto Police Service.
The late Bob Mitchell was a highly-acclaimed Canadian author and journalist, who covered crime and sports for The Toronto Star for more than 35 years.
He was the author of seven books, including two UFO books. His latest book – "Intrusion Alien Encounters" was published in February 2015. One of his true crime books – "The Class Project-How to Kill a Mother" was published in 2008 and was turned into the feature movie "Perfect Sisters" starring Abigail Breslin, Mira Sorvino and Georgie Henley. It's the story of Canada's infamous Bathtub Girls.