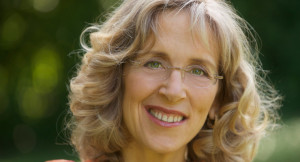 TORONTO-Carol Kline, a New York Times best-selling author and co-author of Happy for No Reason and five books in the Chicken Soup for the Soul series, will be the guest speaker at an event in Richmond Hill this weekend.
The entertaining Kline will be talking about building a successful business as a Relationship Marketing expert with Nerium International, a biotech company that discovered a patented botanical extract that has now become the fastest-growing anti-aging skincare product with sales of $700 Million in three years. The company's fourth international launch will take place in South Korea in June 2015.
The British-born Kline, who now makes Los Angeles her home, is also a TV presenter and newspaper columnist. She has been a long-time user of the natural product that works for all types of skin, age or nationalities and she is an Brand Partner.
Kline will be appearing on Saturday, April 18 from 10 a.m. to 2 p.m. at the Sheraton Parkway Toronto North, 9005 Leslie St., at Highway. 7, in Richmond Hill.
Kline is the co-author, with Marci Shimoff, of Love for No Reason: 7 Steps to Creating a Life of Unconditional Love. She also co-authored The Ultimate Dog Lover, The Ultimate Cat Lover and You've Got to Read this Book: 55 People Tell the Story of the Book that Changed Their Life with Jack Canfield and Gay Hendricks.
To book your seat, contact Judy Langeveld by email at judy@wealthisadecision.com or phone at 647-971-6539.
Admission is free.