Leaving a paper trail for Google-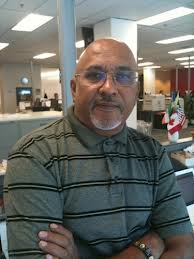 Leaving that paper trail is so important.
Forget about the major daily newspapers or TV reporters coming in for interviews or shooting photos of your big event.
The days of big staff by all the major Media Outlets have been hit by downsizing with less Reporters than before to run around the City covering events.
Those days are long gone and it is up to us small businesses and agencies to get out there amd actively promote ourselves.
It is up to small businesses and agencies to start creating their own legacies or paper trail for them to best survive in this information age.
Start by leaving a paper trail on different Websites on the Internet. Items like this blog, postings on Facebook, Twitter, or even have Press Releases prepared and distributed to leave a trail that is required to show up in online searches of Google, Yahoo or Facebook databases.
It is important for your company's products, services or even good news to show up in these search engines.
Think about the last time you used the Yellow Pages or even the White Pages to search for a number.
Those manual search engines are gone or will be soon be as the dinosaurs.
Welcome of the age where to succeed or do better companies or agencies must have a Google or other Online presence.
Look at all the College and other students out there peering into their I phones. Sad, and the situation will only get worst.
For young people these days, if it doesn't show up in a Google search, it does not exist.
So make you companies or agencies relevant and leave a paper trail for your future.